What do you need to know about Live Learning?
What we do
We get to the heart of what organisations want: passionate, resourceful and knowledgeable people that are working together, enjoying themselves and going in the right direction.
Our bespoke Learning Solutions feature insightful and enjoyable training, online coaching and workshops that connect hearts and minds. Clients describe us as a reactive and creative partner. Our 'small is beautiful' business model gives you access to the best for less.
Live Learning has been enabling professionals to improve their ability to manage, lead and work in teams more effectively since 2005. 
Introducing
Howard O'Donnell
CEO and Founder of Live Learning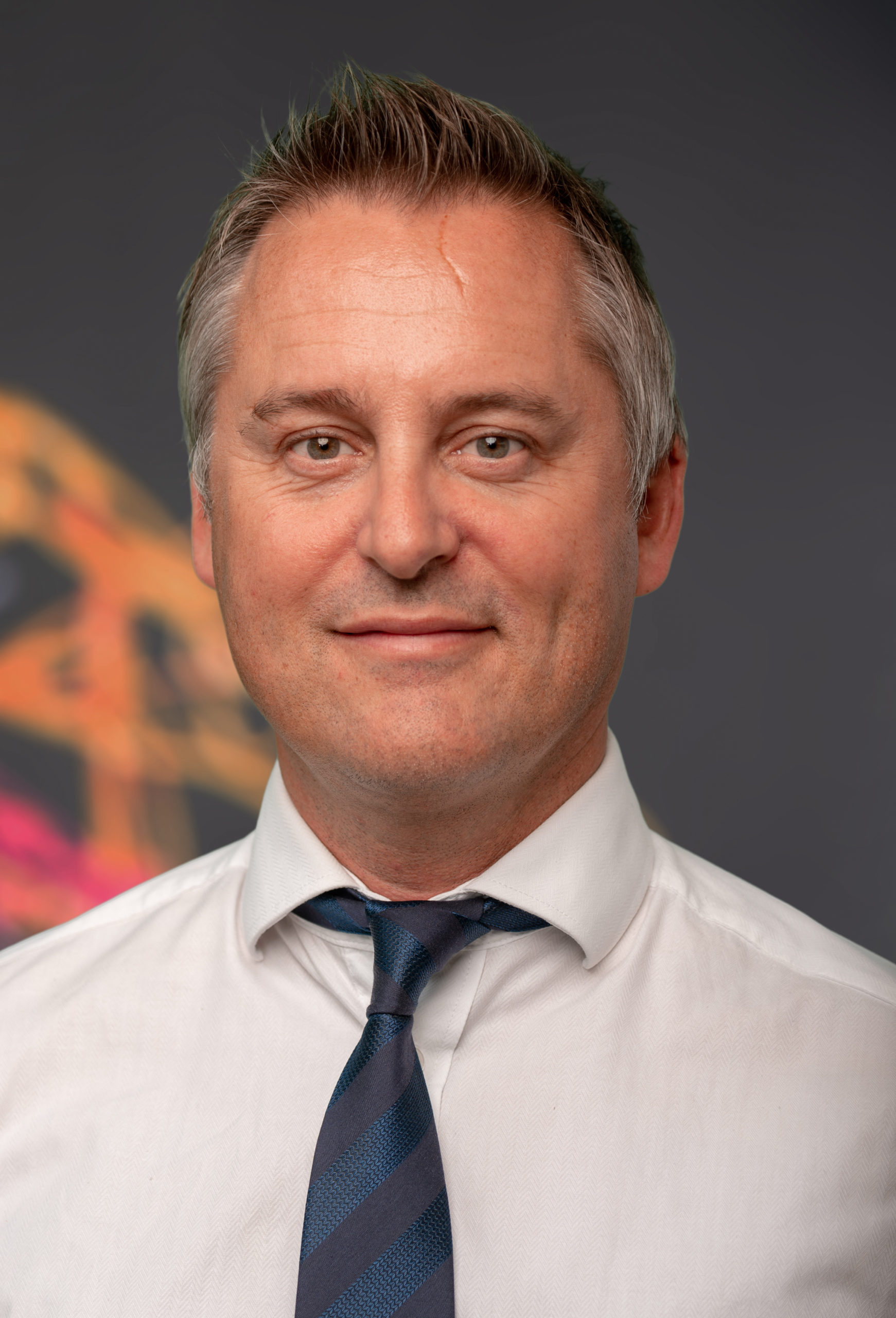 Background
Howard is a leadership development expert with a successful track record in designing and delivering memorable leadership development programmes for organisations that are looking to develop their leaders, team dynamics and performance. He focuses on supporting professionals in complex, transnational cultures and has coached and trained leaders from middle management to C-Suite board level as well as coaching 200+ top teams, giving key note speeches and creating corporate learning events in Europe, Asia and the US. He has worked for several training organisations in the past and is a qualified trainer, ICF coach and Master facilitator.
Howard's professional background includes being a successful entrepreneur as well as working in the music, talent  development and entertainment industries.
Style
He is known for his ability to build rapport, energy, creativity, entrepreneurial spirit and passion to create successful results for his clients. He works collaboratively and offers a safe yet challenging place where individuals can explore, create and define their objectives. He thrives on fostering authentic leadership and creating as many 'lightbulb moments' as possible. His team interventions are always high on energy, participation, and impact.
Languages
Howard is currently based in France and works internationally in both French and English, his native tongue. Howard has developed many intercultural negotiations, led cross-cultural events and is an expert in designing and delivering memorable workshops and events.
Client Feedback
'I have had the privilege of seeing Howard in action and I must admit you rarely come across someone who makes it look that natural yet creating impressive results in line with the individual's aspirational vision and goals.'
Caroline, EMEA Talent, Leadership and Organisational Development Director and Business Partner, Dentsu- Founder Effra Consult
'Howard is a fabulous individual who has many special qualities that he brings to his coaching and his passion and enthusiasm is second to none. His demeanour is one full of warmth and fun and he really manages to bring out the best in people. The world needs more people like Howard!'
Jo, COO-CIO Business Management, StarStone Insurance
'A caring magician of people and teams' emotions and energies ! You are my first choice for anyone who wants to foster trust and enjoyment in their team.'
François, Head of Payload Supply Chain, Airbus D&S
Picture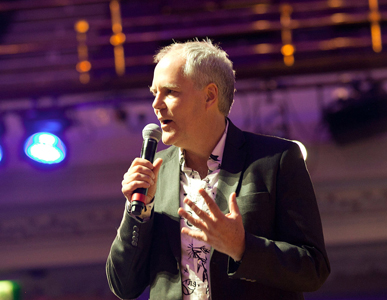 Background
Jack Pinter has spent more than 20 years creating and delivering interactive and experiential learning and development initiatives for clients in every sector across the world. Described by leadership guru Tom Cummings as 'the swiss army knife of leadership development,' Jack prides himself on his ability to create bespoke learning programmes, keynote speeches and events that meet client needs. Jack has done individual coaching with hundreds of senior leaders and has helped teams improve their innovation, collaboration and performance. Jack is an accredited mediator, coach and facilitator, and has appeared as a guest lecturer in business schools across Europe and the USA.
Jack still enjoys an active career as a storyteller, musician, playwright and composer. Recent collaborations include work with Tim Robbins, Yoko Ono and Katie Melua. 
Style
Jack prides himself on creating learning that is lively, engaging and fun. His work features interactive practices that bring programme content to life, making learning easy and instantly applicable in the workplace. As a master improviser, Jack adapts learning content and style to suit the needs of all the participant groups he works with.
Languages
Jack was born in New York, lived in Germany for five years, and now resides in London. He works in both English and German, and his working knowledge of both Spanish and Italian has helped him coach leaders in these native languages. Jack enjoys adapting work to meet the needs of different cultural, organisational and industry norms and contexts.
Client Feedback
'Jack combines insights from the creative disciplines with a strong academic background in designing and facilitating in a highly engaging fashion with depth and gravitas. The one word that always returns in Jack's evaluations is 'inspiration'. He has the talent to really reach people, energize them and help them build the confidence about the business or personal transformation that is ahead of them.' 
Rob, Senior Management Consultant
'Jack continually demonstrates his ability to grasp and understand the business challenges faced by our organization and our leaders, and to find ways to create and deliver engaging and original interactive sessions that bring our issues to life. He has a natural flair for inspiring participants to leave their comfort zones and commit to their own development.'
Jane, Accenture
'Jack systematically adds value by asking important questions, by developing creative angles to the challenges at hand, and by engaging people through his energy and presence. He triggers people to think, act and behave differently, in their capacity as a business leader, as a team member and as a human being.'
Nick, Financial Services
Picture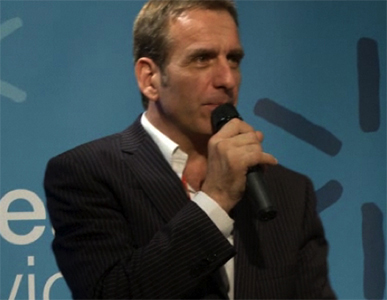 Background
A Master of Reinvention, Terry has dedicated his whole life to Public Speaking in one guise or another. He began making forceful pre-match speeches as Captain in the French National Rugby Championship, moved on as a lecturer at Montpellier University, bringing Linguistics alive for the students, blossomed through street performance during the Olympic games in Barcelona and graduated into captivating corporate audiences with his blend of Motivational Comedy in events for Formula 1, Medical Conventions or the World Mobile Congress,  Terry is a natural speaker whose desire to reach each and every one of the members of the audience means his talks are extremely inspirational events. His current focus is world class training and coaching within the Pharmaceutical Industry, ranging from C-level Executives through to sales reps and MSL across to Public Speaking training and coaching with KOLs from all over the world.
Style
Terry's style is highly interactive and engaging, He believes in learner centred development and in creating a safe space for participants to express themselves and experiment with new skills.
Languages
Terry is a multilingual operator, speaking, training and coaching in English, French, Spanish, Italian, and Portuguese and he can also speak German, with a basic knowledge of Russian and Chinese. He is a certified NLP Master practitioner, Certified Coach with the ICC and also holds an MSc in Linguistics & Phonetics from Leeds University and an MA in Teaching French as a Foreign Language from L'Université de Paul Valéry, Montpellier.
Client Feedback
'Working with Terry is an inspirational experience, he manages to get under the skin of the participants and open them up to a new way of learning and looking at their challenges'
'Terry made me think, which is something I had never experienced in Corporate Training previously… He also made me laugh, which made the learning process even easier.'
We create powerful learning interventions that generate as many  'lightbulb moments' as possible for our clients. Transformational change is only possible when we address and develop the right behaviours and that business success today requires both right and left brain thinking.
Live Learning supports this development by engaging hearts and minds.
Soon you'll  be able to check availability and purchase your Online Learning Solutions directly on this site.
Develop, motivate and Reward your employees by offering them a choice of masterclasses, from only *60€ + tax per participant!
*based on a maximum group size of 10
To learn more about all other "physical" solutions to support individual teams and organisation, check the website: